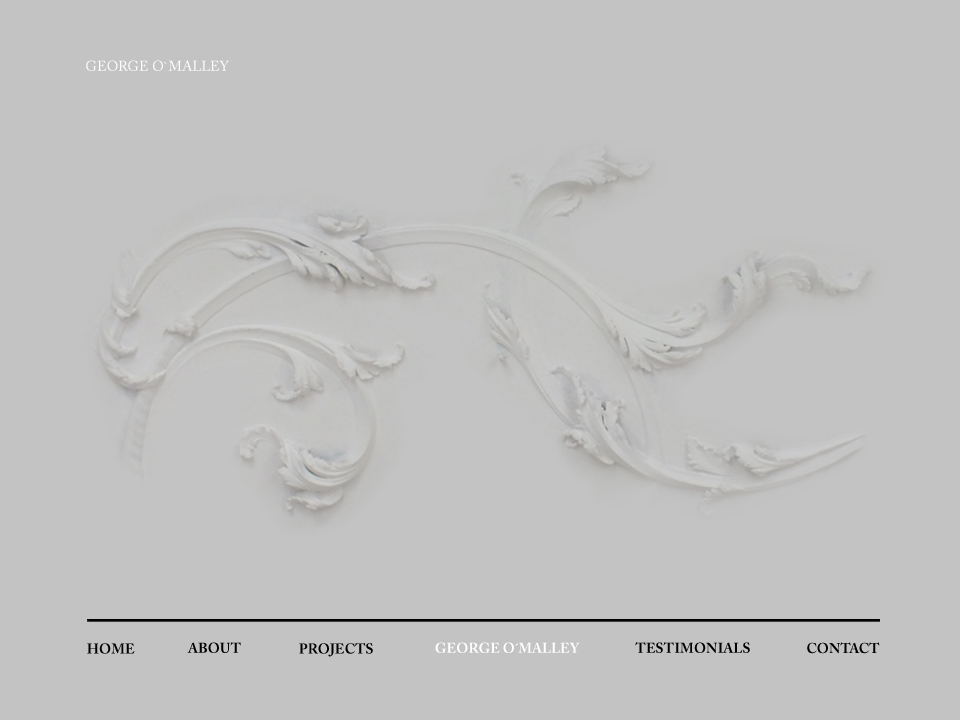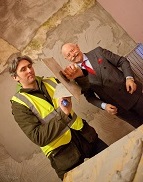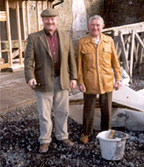 <!-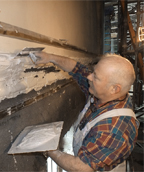 ->
NEWS
St. Mary's Kilkenny. This 13th century church is now The Medieval Mile Museum, commissioned by Kilkenny County Council it opened its doors in Feb 2017. It was a pleasure to work with Duggan Brothers on this Medieval building, read more about the museum here: The Kilkenny People
In January 2017, our work featured on RTE's popular programme Nationwide. This popular show brings Irish viewers an eclectic round-up of news, views and events from around the country. This episode explores the art of sign-writing, the plasterwork of the famous Lafranchini brothers and how we repaired it the show finishes with a piece on the historic Sligo Jail. Have a look here: RTE player
Spab scholar and Architect: David Burdon writes a nice piece on the Lethaby Scholars' trip to Ireland in 2015, here's a link:Architecture of Ireland It is always a pleasure to meet the SPAB scholars. We look forward to meeting more of these talented young professionals and craftspeople over the coming years.
Our work conserving and restoring the Michael Stapleton ceilings and murals, renowned for their neoclassical plasterwork, in Belvedere College, features in this Irish Times Article by Deirdre McQuillan
Our largest Project to date: St Mel's Cathedral. This wonderful Cathedral was devastated by fire in 2009, by Christmas 2014 it had been completely restored. We are very proud to have been part of this restoration. These two very short videos tell the story of St. Mel's Cathedral. ONE: The fire, local reaction, work in progress. TWO: The transformation in 10 seconds.
HISTORY
George O'Malley was apprenticed in 1973 to his father Tom who is a Master Plasterer. Tom was born in 1915 and he served his time in Mayo. He emigrated to England in 1935 here he got a wide and varied experience in all aspects of plastering. His work can still be seen on Jermyn Street, Oxford Street, the Oval Cricket Ground etc. etc. Tom's two brothers, Martin and George also learned the plastering trade from him. They subsequently plastered all over the world. George O'Malley is Tom's eldest son and proud to carry on the tradition. In 1976 George served a further two years apprenticeship with his uncle George, also a Master Plasterer. Over the years George O'Malley has been employed in all areas of plastering; in Trinity College, Ledwithtown House, Kilruddery House, St. Mel's Cathedral, Belvedere House, St. Muredach's Cathedral.
Alex Mountcharles, "A NATURAL". Recently at Slane Castle Whiskey Distillery. Slane Irish Whiskey
George O'Malley with father Tom O'Malley in Scotland during The Building Limes Forum Scotland convention.